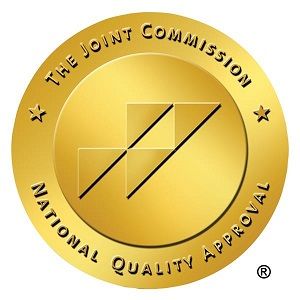 Why choose Action Staffing?
Action Staffing Solutions is a family-owned agency committed to supporting you through the journey of your healthcare career. Whether you're just starting out and looking for your first opportunity, or a seasoned professional looking for your next venture we're here for you.
We love what we do and take tremendous pride in ensuring it is done with great care and integrity. We strive to assist our facilities in providing the best in patient/resident care by matching the best staff with their openings. We also work closely with our staff to help them find the right position ensuring a good fit for skills, compatibility, and a healthy work-life balance.
Are you looking for long-term care opportunities, rehabilitation, hospice, or corrections? We're here to help!
Joint Commission certified - Confirming our dedication to the highest standards of care and safety

Dedicated Recruiters ready to help you every step of the way from your very first contact to your first paycheck and beyond

Competitive pay ensuring that you're fairly compensated for your valuable skills and dedication

Local and Travel Opportunities

Flexible Schedule

Benefits including health, dental, and vision insurance

401(k)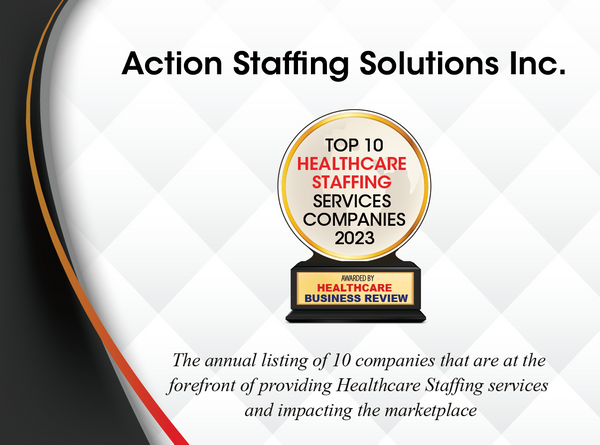 Healthcare Business Review - Top 10 Healthcare Staffing Service Companies!
With a focus to "Make a Difference" every day, Action Staffing Solutions places clients at the center of its work while acting as a one-stop shop for their diverse requirements.
To achieve this, the company hires healthcare professionals and provides them with fulfilling opportunities, allowing them to broaden their knowledge and grow professionally.
"Our turnover is low, due to strong relationships with all the parties, highly effective compensation plans, and additional opportunities that help professionals make more income through incentive programs," says Fischer.
The woman-owned, premier staffing agency has more than 150 years of combined experience when it comes to staffing and recruiting, human resources, payroll solutions, human capital management, and logistics.
See the full article in the cover story of Healthcare Business Review!
Do you like BONUS money?
Who doesn't? We have bonuses including our Take Action Bonus and the quarterly Kickin' A.S.S. bonus plus more – You work hard and we notice!
Do you know other fantastic people like yourself? We also have a referral bonus!
Corrections Healthcare
Why choose corrections?
Corrections healthcare positions are uniquely challenging and rewarding. Providing quality care to inmates benefits not only them personally but the communities as a whole. By providing care to inmates, not only do we stabilize their physical health, but also their mental well-being. This helps to reduce recidivism and increases the likelihood that they will leave their incarcerated time and be able to be reintroduced successfully into society as productive members of their communities.
Medical Surgical, LTACH, and Rehabilitation
Do you have a passion for supporting those on the road to recovery? These opportunities are for you!
Patients within rehabilitation and long-term acute care facilities are in need of care and support throughout their recoveries from serious injuries, illnesses, and debilitating medical conditions. Here you will be a critical part of a team that ensures every patient receives top-quality, compassionate care.
Long Term Care, Memory Care, and Skilled Nursing
Is your passion caring for seniors? Would you like to be part of a team that creates a safe community that feels like home?
Within these facilities, you will care for residents in a variety of environments including assisted living, long-term care, skilled nursing, and memory care.
Ready to join our team?
Take action and build your future with Action Staffing!
Where there is teamwork, there is opportunity, support, solutions, and a group working together for the same common goal… Success!